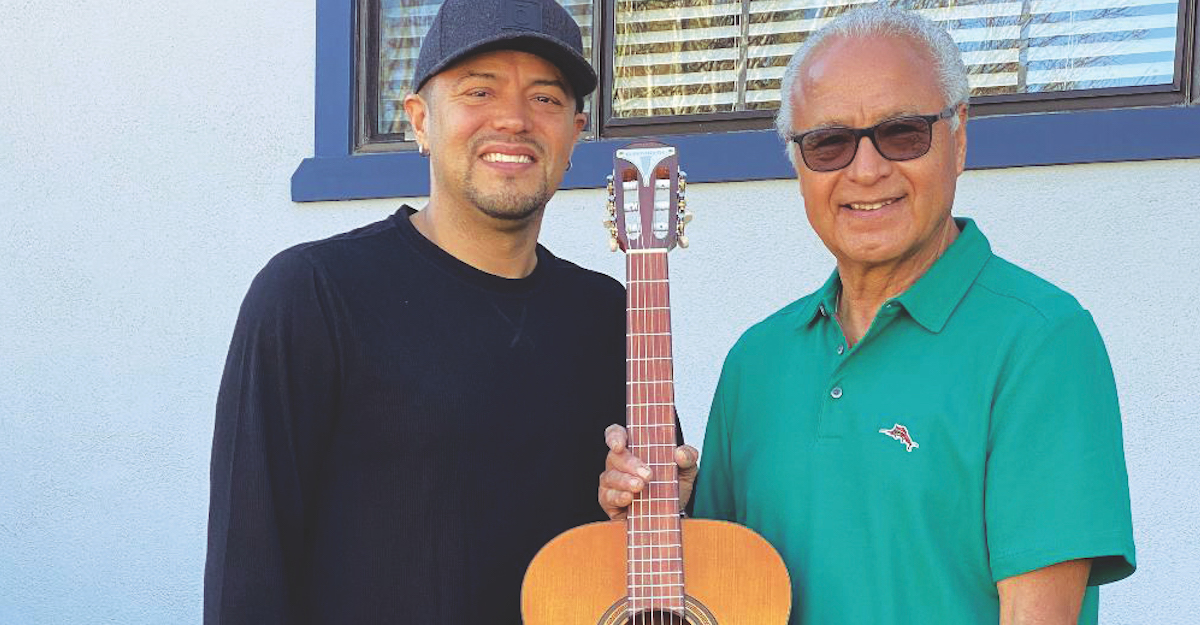 Andy Vargas, singer of Santana, will host a benefit show at the Rio
Music means everything to Watsonville native Andy Vargas. It also became his career in 2000, when he started touring as Carlos Santana's singer – a dream come true.
But Vargas understands that he had help to achieve his goals. His father, Javier, always supportive, played an important role in this help. So in 2015, Vargas established the Andy Vargas Foundation in San Bernardino, with the goal of helping underprivileged children as he was helped.
"Music, my whole life, has kept me focused on my dreams. I've been very lucky," Vargas says. "I believe you have to give it away to keep it. My dad gave me this love and that inspiration. He passed it on to me. I pass it on to my children."
The foundation helps kids by giving them access to equipment and mentorship, providing songwriting training, and teaching them how to find work in the music industry. It also provides financial support through scholarships to pursue higher education in the arts.
In 2018, the San Bernardino program ended, but he brought in his father and expanded operations to Watsonville. In late 2019, he opened a new program in Southern California, and during the pandemic, he and his father began working with students on Zoom.
Vargas will bring several students to the Rio stage for his benefit show on December 18 and he will perform with his band. Javier will also perform, along with other special guests like Ozomatli. This performance will not only showcase the skills Vargas students have learned, but will raise awareness for his organization and raise much-needed funds for the Andy Vargas Foundation scholarship program. Fundraising efforts have dwindled during the pandemic, so they have a lot to catch up on.
Vargas has a vision of how he wants the academy to develop. He hopes to open a mariachi academy in Watsonville next year, run by his father. But for now, he is trying to ensure that normal operations are fully funded.
"I'm very grateful to be able to have one of my favorite bands, Ozomatli, on stage with us," says Vargas. "I hope everyone comes out to support our students and see a great show."
The Andy Vargas Foundation's "Love Is What We Need" benefit concert begins at 6 p.m. on Saturday, December 18 at the Rio Theater, 1205 Soquel Ave., Santa Cruz. $40. (831) 423-8209.