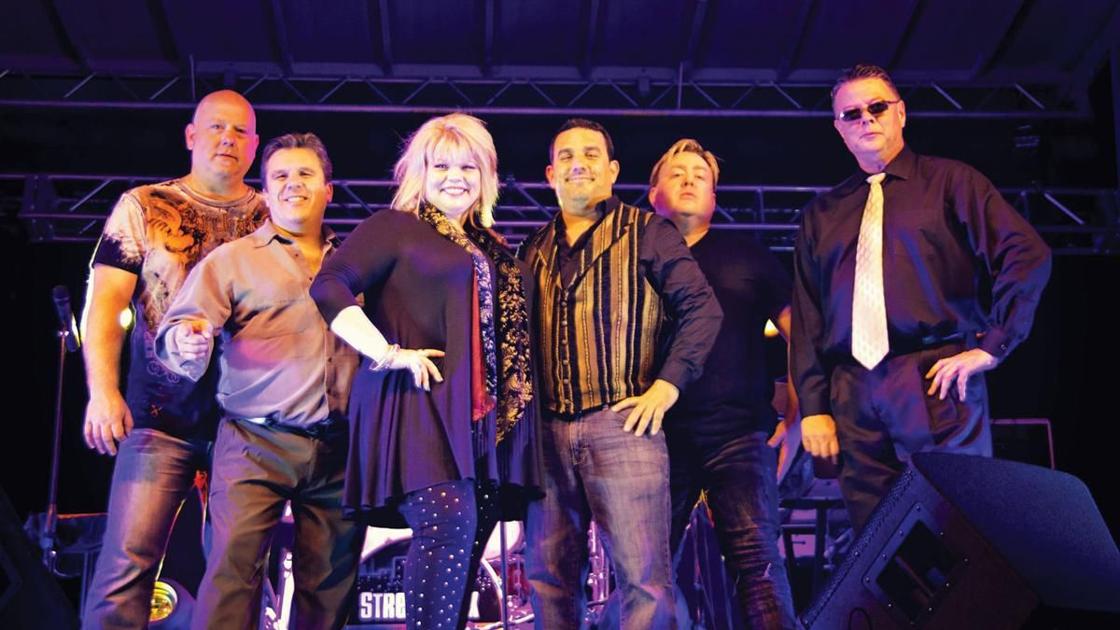 Benefit concert for profit, shows community support for Faribault police | New
Last October, Scott Amundson sought to plan a fundraising opportunity to support the Faribault Police Department in light of national police funding discussions.
"With everything that is going on, I choose to publicly state that I support and love our police," Amundson said. "I want to keep our police happy and healthy, and get the community to support him and get him to support him. "
Having to reschedule the event due to the pandemic, the president of C&S Vending Co. found this month to be the perfect opportunity to put his plans into action. Amundson planned a benefit concert with the help of two members of his team: Darla Kosanda and Jean Herda.
The concert will take place from 7 p.m. to 10 p.m. on Saturday at the Paradise Center for the Arts, 321 Central Ave. N, Faribault. The fundraiser begins with a presentation from Faribault Police Chief Andy Bohlen on the men and women who work in the service and some of their accomplishments.
A Street Talk concert runs from 8 p.m. to 10 p.m. Tickets cost $ 20 and are available at paradisecenterforthearts.org, by calling 507-333-7372 or by stopping during PCA hours of operation from noon to 5 p.m. Wednesday to Friday or 10 a.m. to 2 p.m. Saturday.
All funds raised from this event will stay in town and go to the local police department for safety equipment and to help department staff with mental health issues. Bohlen says it's essential for officers to be able to speak with someone confidentially if necessary, adding that it's necessary for their long-term health and success in their careers and at home.
While some of the funds raised may be used for safety equipment, Bohlen says it is likely that most of the funds will go to the mental health fund to ensure officers are aware of the services offered by the city of. Faribault and that partners who deal with police trauma are available.
Bohlen says he can't wait to introduce the department, as he's genuinely proud of the men and women who work in the city. It seeks to highlight what they have done not only as first responders, but also in the community, as well as what the ministry is doing.
"As the Chief of Police, I am sincerely honored and touched, and happy that the community has been so supportive," said Bohlen. "This was a local community effort and I am grateful that it is happening. I can't wait to brag a little about the men and women who work here. I am honored to work with them and honored for the support of the community.
Amundson said the community supported the opportunity to show their appreciation to the police department and received an overwhelmingly positive response.
"We're very encouraged to see this," Amundson said of the community support. "When you read social media and see what's going on and talk about police funding. I asked myself, 'Is this how everyone feels? So I said okay, let's go out and see.
Large and small donations will be accepted, and donors will be recognized (if they wish) on an alphabetical list.
Amundson salutes his staff, Kosanda and Herda, who worked hard and even went door to door to drop flyers and information packets to local traders.
Kosanda, Director of Human Resources for C&S Vending, said tickets are still available and she encourages everyone to come and show their support.
"It's a great cause and it will be a great fun event," Kosanda said. "100% of the funds remain in Faribault. "
Contact reporter Michelle Vlasak at 507-333-3128. © Copyright 2021 APG Media of Southern Minnesota. All rights reserved.