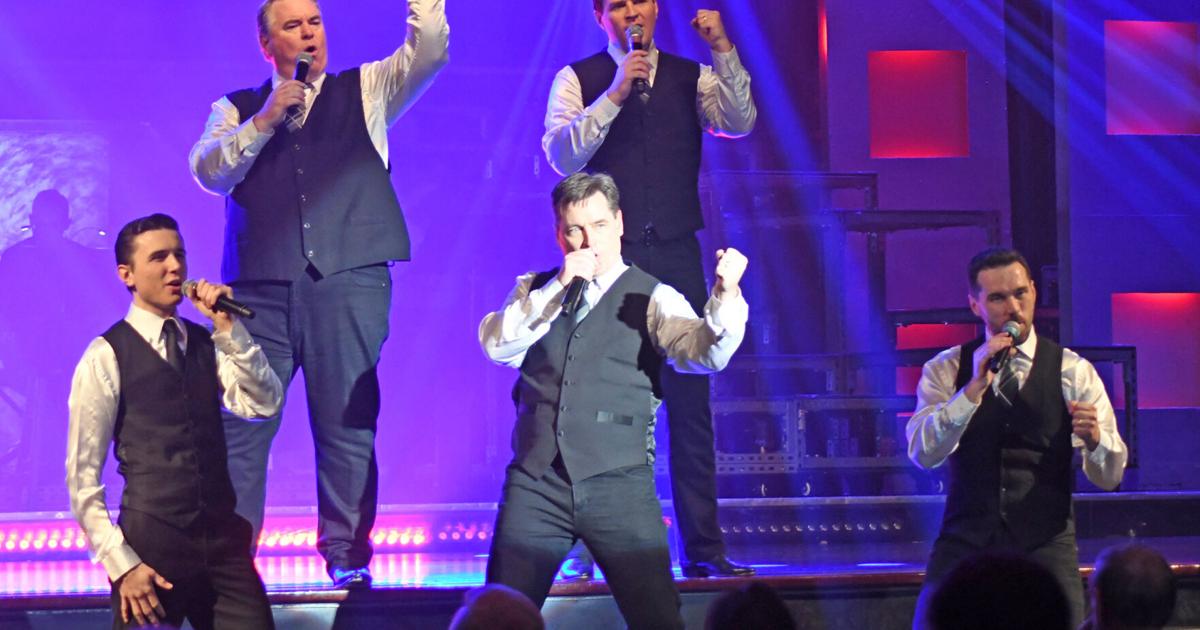 Branson Veterans Benefit Show returns for 17th Annual Event | Entertainment
[ad_1]
The Branson Veterans of America 913 are hosting their 17th Annual Veterans Benefit Show on Monday, May 17 at the Hamner Variety Theater in Branson.
Branson Veterans of American 913 public relations director Bob Sarver said the evening of events will begin at 6:15 p.m. with a pre-show performance featuring the Hollister High School Jazz Band.
"They'll be on stage from 6:15 pm to 6:45 pm that night," Sarver said. "It would be a good way to support the young people of our region, it is to come and make sure you see this jazz group perform and applaud them. They are there to support us and we must support them too.
At 7 p.m., the show will begin with performances from the Hughes Music Show, Kathy Pearman, Rick McEwen, CJ Newsom, Doug Gabriel, the Bretts, Rich Watson and Dalena Ditto. Additionally, the show is hosted by Brydon Brett of The Bretts and Prince Ivan.
Tickets for the show cost $ 15 per person.
"It will be an absolutely wonderful show," Sarver said. "Where can you get such entertainment for $ 15? Of course, all funds go to our organization to help us carry out the many special projects that we are involved in to help veterans and their families and our scholarship program, so this is very exciting for us.
As the organization was unable to host any of its many fundraisers last year due to the pandemic, Sarver said there was certainly a great need for the community to support this event.
"You can buy a ticket to see a big show, but you can also take the plunge and become a corporate sponsor," Sarver said. "These are the individuals of the Tri-Lakes region who have always kind of dug deep in their pockets and written a check to the organization."
Sarver explained that they offer three different levels of corporate sponsorship. Silver level sponsors donate between $ 100 and $ 499, gold level sponsors donate between $ 500 and $ 999, and platinum level sponsors donate $ 1,000 and more.
"This year we are really focusing on our scholarships because the need for scholarships for children in our area is great," Sarver said. "We just offered four $ 750 scholarships to seniors in the region last week. We will try to really help our young people in the region. This is one of the reasons we are really going to focus on our scholarships. Of course we have our veterans aid and we have all the other issues that we deal with to help families as well. "
Sarver added that this event wouldn't be possible without community members who donate their time and effort to make this happen every year.
"Dave Hamner opens his theater to us every year and doesn't get anything out of it. We owe a debt of gratitude to Dave Hamner for his participation and sponsorship of our organization, but (also) for allowing us to use his theater, "said Sarver. "Tom Brett of The Brett's has been the producer of this show since its inception and I can't wait to see Tom perform that night as well."
In August 2020, Chapter 913 of the American Vets from Vietnam transitioned to the American Vets 913 of Branson. Sarver said they were excited to be able to host the show this year under their organization's new banner.
"We knew that the sustainability of the Vietnamese veterans of America was going to be short-lived. To join this organization, you had to have served during the Vietnam era. Since we made the change, any veteran of any era or conflict can join our organization, "said Sarver. "We actually just exploded our membership, because now we have a group of young people who are joining our organization and getting involved. That was the whole point, so we're delighted with that.
During the show's intermission, Sarver said they will be announcing and honoring their organization's Member of the Year, as well as some of the people who make this show possible every year.
Sarver also said he wanted residents to know that the Branson Veterans of American 913 will be holding their Memorial Day ceremony at Ozark Memorial Cemetery in Branson at 11 a.m. on May 31.
To reserve tickets for the show, call 417-334-4363.
[ad_2]