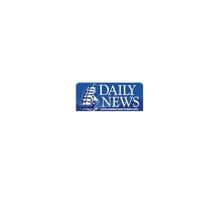 Greener policies in the works for Salem | News
SALEM – Plans to make infrastructure and buildings greener are beginning to roll out at City Hall – and this extends to new private sector construction as well.
The City Council Ordinances Committee will meet Thursday night to kick off its review of a new City Ordinance with policies to make city operations and buildings greener, requiring proper design, construction, procurement and sustainable practices.
Coming soon will be a new set of rules governing smaller green infrastructure, policies affecting electric vehicle charging stations, bicycle parking, in-ground solar panels and more, according to city planning director Tom Daniel. These rules were presented to the city council last week, where they were referred to a joint hearing which has not yet been scheduled with the planning council.
A third part of this package – rules that would require private construction to also be greener – is being drafted as consideration of the first two parts progresses. It's also amid efforts on a broader framework of state-level rules, according to Daniel.
"We're looking to get these first two coins adopted because each coin contributes the greatest benefit," Daniel said. "We're working on what the next piece of work will be."
These standards all stem from a previously drafted green building ordinance first submitted to City Council in 2020. This proposal included sweeping changes in private construction, such as all projects of at least 5,000 square feet of new construction following an "Integrated Building Design and Building Goals Checklist for following green building standards. It has also aligned with the US Green Building Council's LEED (Leadership in Energy and Environmental Design) certifications, with projects of varying sizes expected to achieve specific ratings or better.
The entire work addresses "this larger problem that we have, that we need to solve greenhouse gas emissions from buildings, by breaking it down and breaking it down piece by piece," said Megan Riccardi, Salem Ward 6 Councillor.
"One element that is already underway is the municipal green building ordinance," Riccardi said. "This, the Green Infrastructure Ordinance, promotes the installation of green infrastructure – bicycle parking facilities, electric vehicle charging stations, solar charging facilities."
The planning board and city council are currently working to find a date and time for their members to attend a joint hearing, according to Daniel.
In a similar vein, last week also saw the official reintroduction of an Urban Agriculture Ordinance that was drafted in several meetings throughout 2021.
"We have met several times about this and have also included in the conversation the city attorney, zoning experts, the building inspector, planning departments and experts in the field of agriculture. city ​​to really work out the details of the order," Riccardi said. "A lot of committee work has gone into this over the past year."
A staunch advocate and major partner in the creation of the ordinance, however, will now have to absent themselves from the ordinance deliberations: Andy Varela, new councilor for Salem Ward 7 and co-owner of Maitland Mountain Farm. Varela, now the city's elected official, explained that he could see a financial impact from the new ordinance.
"It's my passion, and I really feel like we have a lot to offer, as the only farm in Salem: to help advocate for residents regarding an order like this," Varela said. "I think my colleagues will do the right thing and be considerate and reasonable about this."
Meanwhile, Varela attended the first council meeting last week with its own ordinance: a ban on polystyrene food containers. The rules would require businesses and city services to switch to compostable or recyclable containers from next January, he said.
One of the biggest generators of non-recyclable food containers is Salem Public Schools, he explained.
"They still use polystyrene, or polystyrene, food service meal trays," Varela said, "and you can only imagine how many school lunches come out per day, per week, per month, and how many polystyrene we accumulate."
But there are some parts of the city that will be harder to change, he explained: Polypropylene containers, including those used for baked goods and roast chickens, which are plastic but cannot be recycled. Black plastic take-out containers are also not recyclable because when melted, they cloud the final recycled material.
"You can't recycle it, so what we're looking at now are polypropylene containers that are actually white or clear so they can be adopted into recycling programs here," he said. "It has been interesting talking to restaurants and professionals about how we write this prescription. The initial project, although quite conscious, excludes many different plastics.
This order has been sent to the council's public health committee for further consideration, complementing the many environment-related meetings that will take place in 2022.
"These are just some of the things we can do, as a city – the right things – and show the rest of the cities and towns that this is the direction we should be going," Varela said. "It is our responsibility to do this for our future generations."
Contact Dustin Luca at 978-338-2523 or [email protected] Follow him on facebook.com/dustinluca or on Twitter @DustinLucaSN.