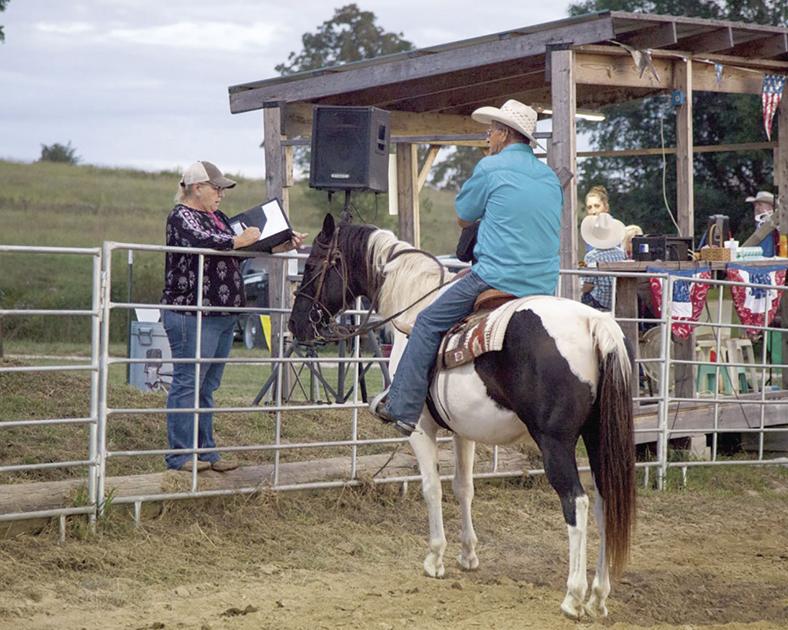 Lone Pine Ranch to Host DCAWS Benefit Show on October 17th |
[ad_1]
The Lone Pine Ranch, owned and operated by Brian and Nancy Inman, will host a Barrel Race fundraising event on October 17th. This year, the profits will not be used to improve the arena as in previous years. Dent County Animal Welfare Society will receive the proceeds.
Jana Helton, event coordinator, said: "Since we have been successful, so far we would like to give back to our community. What could be better than helping the county animals since our events are animal based? Lone Pine events are all about giving young riders back the fun of riding, Helton said.
This year's performance starts at 9:00 a.m. and runs into the late evening, with family entertainment, food and groceries. In addition to several vendors, there will also be a silent auction, raffles, a cook's hut, and DCAWS animals ready for adoption. Spectators at the event are encouraged to shop, eat and bring home a new pet.
Sandy Purcell of Dent County Animal Shelter has shared four to five dogs that will be available for adoption on site.
The refuge is very excited about the partnership. "The money raised through this benefit will be used for veterinary care and animal feed. We feel very privileged and so grateful that Lone Pine Ranch has chosen us and are proud to partner with them for this event. Their hard work will benefit the animals here in the county, "Purcell said.
DCAWS is an independent humanitarian company and a Deathless Refuge that does not receive tax funding.
For those wishing to enter the racing categories, registrations begin at 8 a.m. and are closed by the fifth horse to race in the class wishing to be entered. Payouts will be given to winners in multiple categories including Pee Wee, Youth 3D, Open 4D, Adult Side Pot and Senior Side Pot, as well as belt buckles. There will also be a costume contest for costumed riders. Practice barrels start at 10 a.m. The races will not start before 1 p.m.
Lone Pine, in its third year, hosts horse shows on the second Friday of each month during the summer. Her last show of the season is this Friday, a fun Halloween show.
Donations are still in progress at this time for the benefit show.
If you would like to donate to benefit, contact Jana Helton, 573-247-9462.
[ad_2]